Watch our
Smart Mirror
​in action
Watch our Smart Mirror video demonstration.
​You will see some of it's currently available features.
All the displayed information can be personalized for your requirements.
See Alexa work with the Smart Mirror
See a demonstration of how Amazon Alexa can
be intergrated with our Smart Mirror. 

In this demo we will set the Mirror to only display our calendar, We ask Alexa to add a new calendar entry. Our Smart Mirror is set for 10 second updates so it collects and displays the update almost immediately. 

Run Android apps
​on the Smart Mirror
Our Smart Mirror is based on the android OS which means you can download and run any android applications on our Smart Mirror. 
In this demonstration we see android running on the mirror and launch You Tube to play a video. 

​We also show the optional bluetooth remote control 
Configure Your
​Smart Mirror
Watch the set-up options of our Smart Mirror.

The Mirror uses our own Andorid based app. This video shows the set-up options available with this software.

The Smart Mirror software is also available as a standalone
download from the Amazon PlayStore.

Smart Mirror Display Timers
Choose when you would like your information displayed
by defining 3 times periods. 
This gives you flexible control over what to display and when, For example you may only want to see Train time information in the morning period. 
Outside the time periods the display sleeps.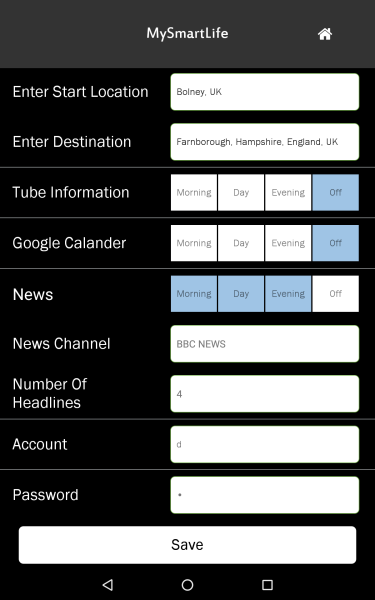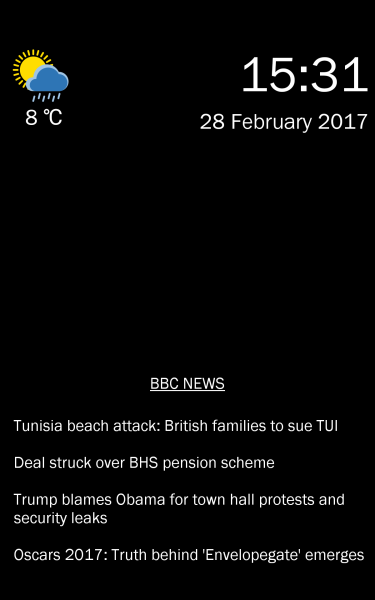 Display News Headlines

You can choose from 3 news providers. 
You can also choose to display between 3 and 6 headlines on the screen.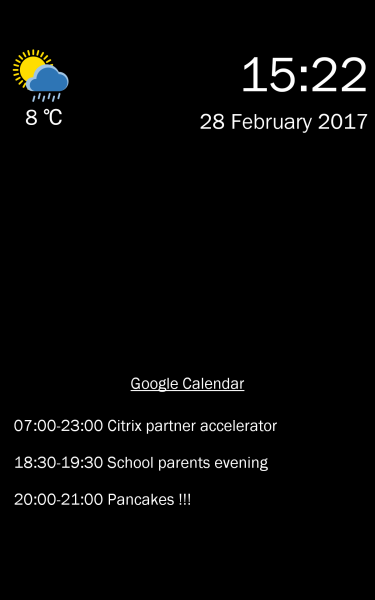 Google Calendar
The Smart mirror will integrate with your google calendar to show entries for the next 24 hours.
If you have an Amazon Alexa you can add new calendar entries with your voice and see the calendar update on screen.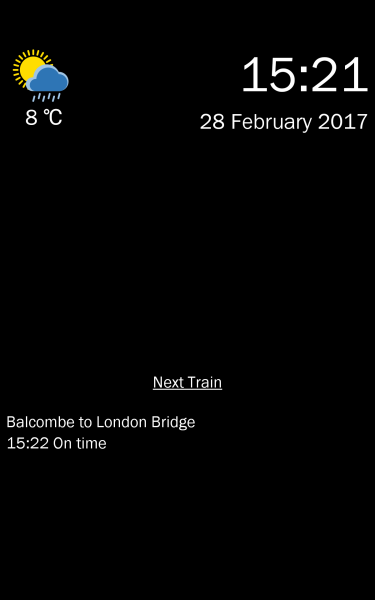 Next Train Information

You can configure your Smart Mirror with your local train station and destination station. 
The Smart mirror can then display your next train time, and it status. 
It will show the next 2 trains that are due.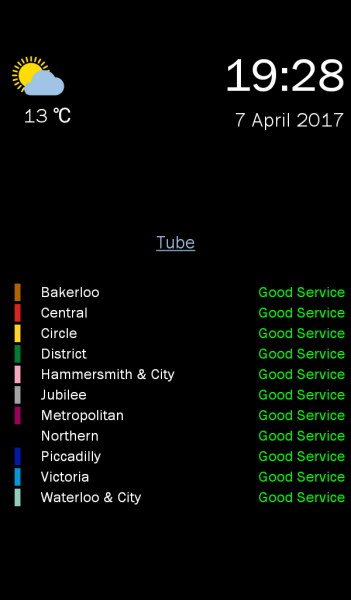 London Underground Tube Status

We display LIVE Tube status information
from TFL. 

This lets your smart mirror inform you
how your journey is looking before you

leave the house, and without need to fiddle
with your phone.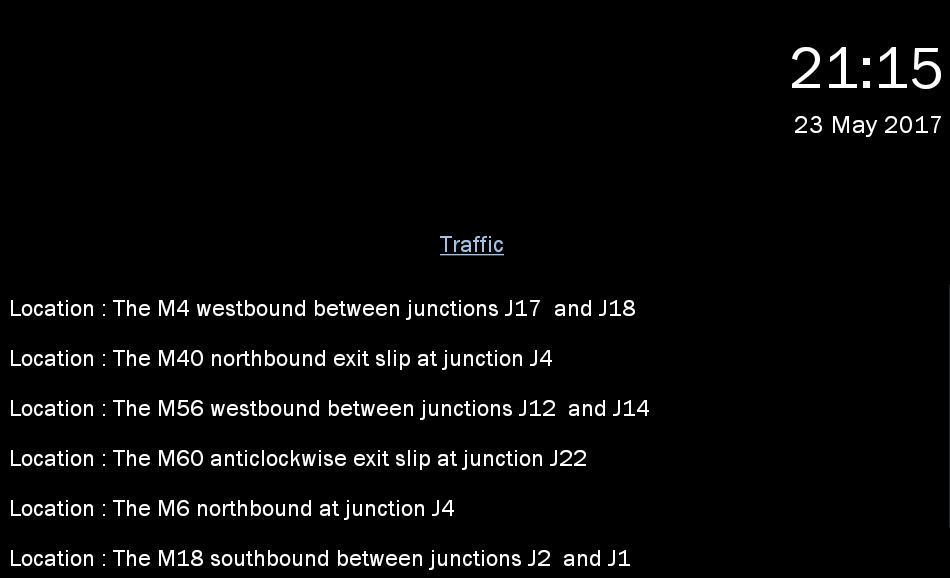 Road Traffic Status

We display road Traffic information.
You can configure your regular commute route and let your smart mirror inform you
how your journey is looking before you

leave the house, and without the need to use your phone.